Harken x Average Sunday - Average Blend
Limited Release 08/22 - 200 boxes

We partnered with Vancouver-based Harken Coffee for this limited-edition blend inspired by our very own quirky coffee bean, Hiro-san.
Harken Coffee
Harken was born out of the idea that there was something missing in coffee. A sense of elegance. Romance. But more than anything else, thoughtful experiences. They believe that coffee can be progressive and forward thinking while still approachable and devoid of any pretence. That you can respect the past while still learning from it and improve. Harken takes inspiration from mindful design, from craftsmanship, attention to detail and the object speaking for itself. Not just how things taste, but how they feel.
We're excited for this collaboration with Harken because they stand for coffee that is grown with care by farmers who are supported both financially and creatively.
The Blend
The Average Blend is a unique limited-edition, custom blend. Harken has combined some of the best beans to create an experience that reminds us of pink bubble gum, rose, and iced tea with yuzu. The blend is made of:
50% Gakenke / Burundi / Washed Process
33% Kochere / Ethiopia / Natural Process
17% Layo Teraga / Ethiopia / Washed Process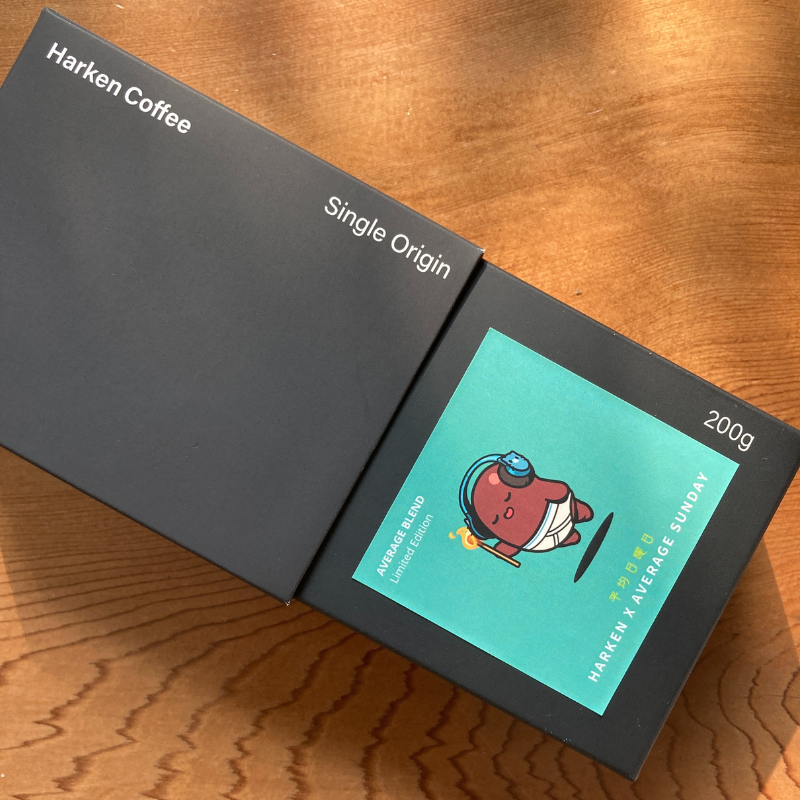 Average Blend by Harken Coffee
Harken x Average Sunday - Average Blend was sold exclusively through Harken Coffee. This was a limited-edition blend.