Immenso Diving x Average Sunday
Immenso Diving
Immenso Diving Equipment was born out of a passion for freediving. Based in Vancouver, BC, they set out to create wetsuits and accessories that were specifically designed for harsh environments and cold water diving. Immenso focuses on sustainable design as they believe in achieving a harmonious relationship between modern divers and the ocean they explore. Each of the products they design is inspired by the ocean and is engineered to enhance the underwater experience, allowing for a deeper connection with nature. 
This collaboration was created initially as a request to create a lofi freediving playlist for the Immenso dive team to help them focus before their dives. It evolved as we uncovered shared values around art, photography and storytelling, centered around protecting our ocean. You can find the playlist on our music page and on Spotify.
Átl'ḵa7tsem/Howe Sound Marine Stewardship Initiative (MSI)
MSI's goal is to protect the diverse economic, ecological, cultural, and social values associated with Átl'ka7tsem/Howe Sound's ocean and freshwater. The Initiative has created a centralized interactive map that pulls together information about the Sound's ocean to support informed decision-making, collaborative management, marine spatial planning, and community education. MSI is a project of Makeway.
At Average Sunday, sustainability is a core value, and this open edition is allowing us to combine our love of art, storytelling and web3 in support of the beautiful and ecologically-rich Howe Sound region.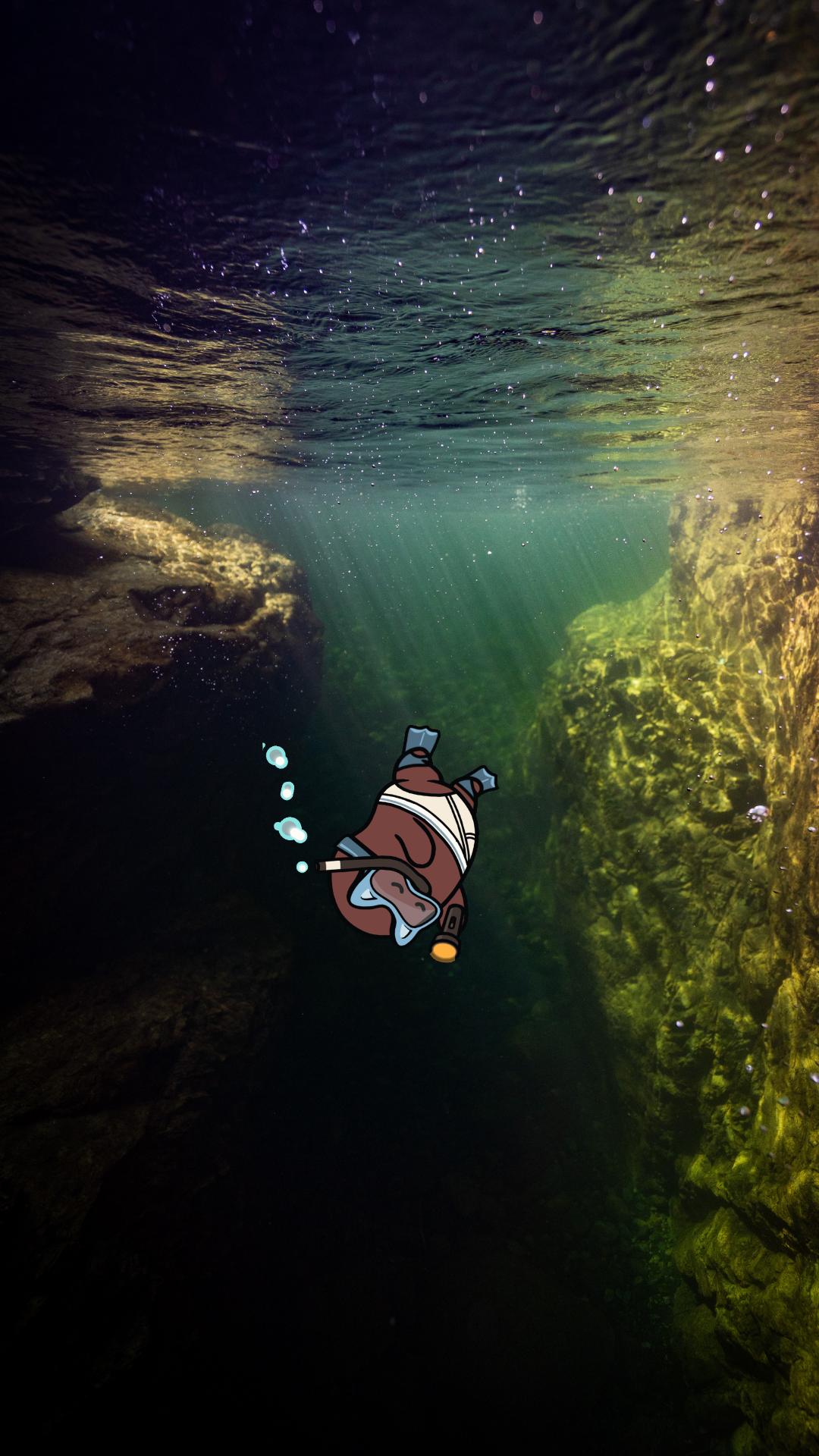 Open Edition Art
Average Sunday's 3rd drop is an open edition art NFT featuring original underwater photography from the Immenso Diving team archives by Leslie Kennah and our own animated Hiro-San created by digital artist, MeRee. This piece is a tribute to the Howe Sound region of British Columbia, Canada, where the Immenso team calls home.
100% of mint proceeds will be donated to the Átl'ḵa7tsem/Howe Sound Marine Stewardship Initiative as a way to contribute to supporting the health of our ocean and Howe Sound ecosystem.
Mint date - 2/22 - 2/25, 1pm PST
Mint price - 0.01 ETH
Sold Out